About the FSM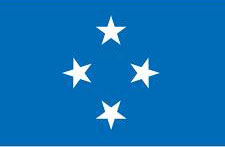 The Federated States of Micronesia is an independent sovereign island nation and a United States associated state consisting of four states – from west to east, Yap, Chuuk, Pohnpei and Kosrae. The FSM occupies more than 2,600,000 km2 (1,000,000 sq mi) of the Pacific Ocean, giving the country the 14th largest Exclusive Economic Zone in the world. The capital is Palikir, located on Pohnpei Island, while the largest city is Weno, located in the Chuuk Atoll.
International flights from Guam and Hawaii serve all four states.  Pohnpei and Kosrae are two hours ahead and Chuuk and Yap are one hour ahead of Japan.  The population of the FSM is approximately 105,000 persons.
The official language is English.  The official currency is the US dollar. The FSM is linked with fiber optic cable that provides high speed internet services. 
The FSM has close historic and current ties to Japan.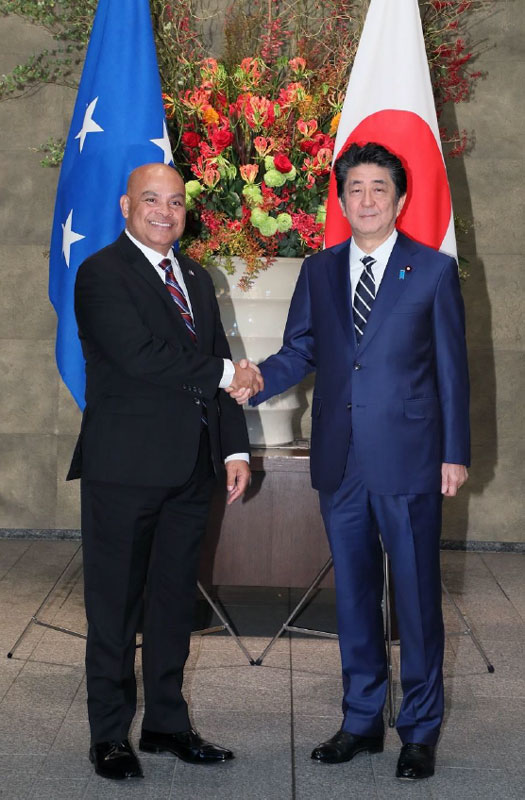 His Excellency David W. Panuelo, President of the FSM and His Excellency Shinzo Abe, Prime Minister of Japan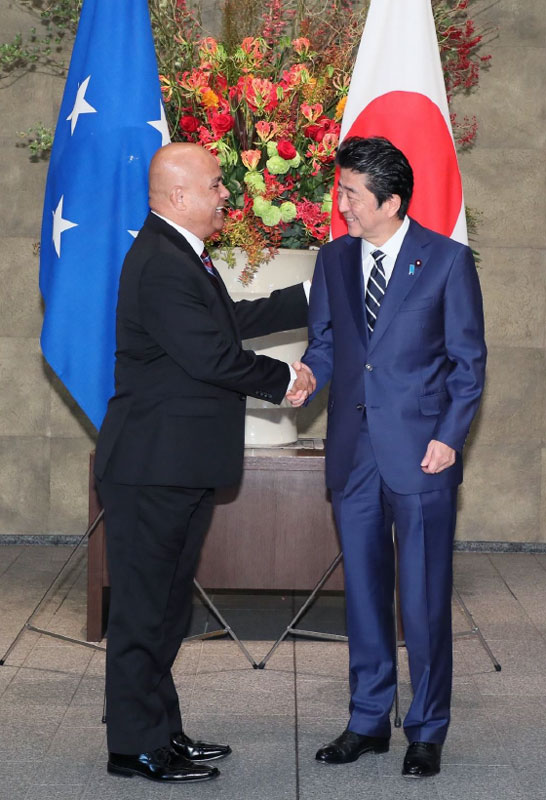 His Excellency David W. Panuelo, President of the FSM and His Excellency Shinzo Abe, Prime Minister of Japan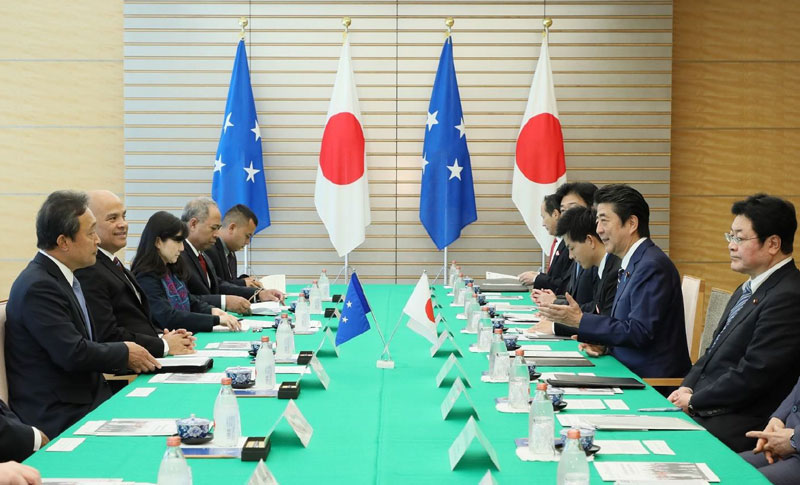 President Panuelo and Prime Minister Abe in their bilateral meeting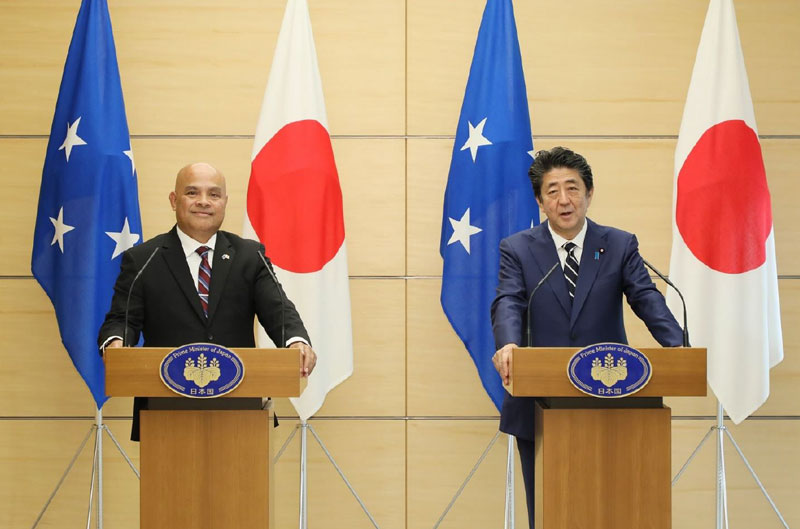 President Panuelo and Prime Minister Abe during the Joint Press Conference